Concert Information
Mozart and a Movie!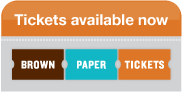 Enjoy a little Mozart along with a little Buster Keaton. In this delightful concert the orchestra, led by frequent guest conductor Michael Elam, will perform famous Mozart melodies featuring music from the Marriage of Figaro and Mozart's Symphony 25, sometimes referred to as the "little G minor symphony".
Then to tickle your funny bone we will project Buster Keaton's 1920s silent classic "One Week" on the big screen as COOK plays a live accompaniment written by Andrew Simpson, resident Film Accompanist for the National Gallery of Art.
When:

Saturday, March 7 starting at 6:30pm
Sunday, March 8 starting at 4:30pm

Location:

Privateer's Cove at the Hualalai Center
75-170 Hualali Road, at the corner of Hulalai and the Kuikini Highway

Prices!

General admission: $10
Students under 18: Free!